FCC Is Ready to Approve the XM/Sirius Deal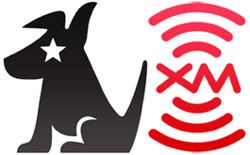 Chairman Kevin Martin tells the Wall Street Journal they've got "an agreement in principle". The companies just issued a press release on the outlines of a consent decree.
XM would pay about $17 million and Sirius another $2 million, and they'd both deal with "variant terrestrial repeaters" and non-compliant radios still owned by consumers. (This means which receiver is going to work, the XM receiver you bought or the Sirius receiver that your friend has.)
The crucial vote, from FCC comissioner, Deborah Taylor Tate, has been hanging since yesterday, but word has it Tate will vote "yes" after winning the concessions she wants. Martin admits "we're still trying to work out the language" of the settlement - which appears to exact tougher conditions from XM than from Sirius.