Oprah Final Show and Interview with ABC 7 WLS Chicago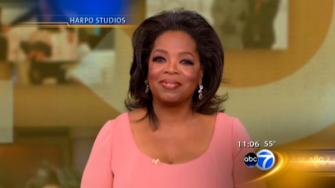 "So today, there will be no guests, there will be no makeovers, no surprises. Really, no surprises."

A Love Letter to her fans
With tears in her eyes, Oprah Winfrey took a final bow, telling her fans, ''this is not goodbye, just farewell for now.'' "I won't say goodbye. I'll just say, until we meet again. To God be the glory."