Nelly Blames Spelman College for Sister's Death, Former Students Respond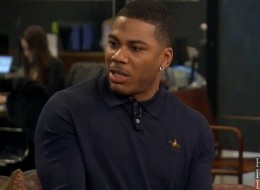 FROM HUFF POST LIVE --
In the past, Nelly has expressed his frustration with a group of protesters who boycotted his 2004 bone marrow drive at Spelman College due to his sexually explicit music video, "Tip Drill." The planned drive was in support of his sister, Jacqueline Donahue, who later lost her battle to leukemia in 2005.
And while the multi-platinum rapper may have been mum on the college's protest in recent years, during an appearance on HuffPost Live he revealed the one thing he would've done differently in retrospect to the demonstration.
"The Spelman thing, the only thing I feel I would've did different
is kick somebody's ass
...that's just how it felt to me, Pimp," he said to host Marc Lamont Hill. "I don't have my sister. And I doubt it if half of those girls are still campaigning for what they quote, unquote took advantage for that opportunity for."
"You [protesters] robbed me of a opportunity. Unfairly, my brother. Because we could've still had your conversation after I got my opportunity, but it
could've been somebody that was coming to that bone marrow drive that day, that was possibly a match for my sister
. That didn't come because of that..."
Former Spelman College students from the protest in 2004 earnestly respond to Nelly's comments.