Hot 97 Owner Emmis buys NYC's WBLS and WLIB for $131M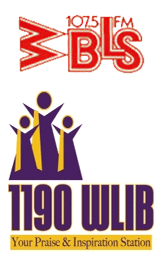 Emmis Communications will purchase 107.5 WBLS and 1190 WLIB from Yucaipa Partners for $131 million. The transaction is expected to be finalized by February of 2015. The studios of WBLS and WLIB are currently housed at the Emmis' downtown-Manhattan studios so there will be no need for relocation. Deon Levingston, the CEO of YMF Media and general manager of WBLS and WLIB, will stay on and oversee operations at "Hot 97" WQHT.
We should note that Emmis was the previous owner of New York' s heritage station 98.7 Kiss FM. Emmis decided to drop the programming on KISS FM after 30 years of service to the community to enter into a lease agreement with ESPN radio. The former frequency is now known as ESPN New York 98.7 FM. Some of the former personalities at Kiss FM did land over at WBLS in April of 2012.
Check out the official news release below.
INDIANAPOLIS
--Emmis Communications Corporation (Nasdaq: EMMS) has reached an agreement with YMF Media to purchase urban adult contemporary WBLS 107.5 FM, the No. 2 radio station in New York, and its sister station, WLIB 1190 AM, NY's first African-American targeted station offering an urban gospel format, for $131 million in cash.
Emmis, which already owns WQHT, HOT 97 in New York, will nearly double the company's annual station operating income through this acquisition.
"Today's announcement is indicative of our belief in the US radio industry and our desire to increase our footprint in the nation's largest market," said Jeff Smulyan, President & CEO of Emmis Communications. "Emmis has deep ties to the New York African-American community, and it is with great pride we take the helm of these iconic stations."
The purchase price will be paid in two installments. The first payment of approximately $55 million will occur promptly after the initial grant of the FCC's consent to assignment of the stations' FCC licenses, expected to be in the summer of 2014. The second payment of approximately $76 million will occur in February 2015. Emmis will finance the acquisition through a new senior credit facility and plans to access the institutional loan market in the coming months. Emmis expects its senior secured debt-to-EBITDA leverage ratio (calculated in accordance with the Company's existing credit agreement) to remain below 5x following the acquisition.
The acquisition is subject to the expiration or earlier termination of the applicable waiting period under the Hart Scott Rodino Antitrust Improvement Act of 1976, a standard anti-trust review. Emmis and YMF will request early termination of the waiting period, which could allow the company to begin programming the stations under a Local Programming and Marketing Agreement (LMA) on or around March 1. The monthly LMA fee will be $1.275 million until the first purchase price payment. Thereafter, the monthly LMA fee will be reduced to $0.74 million and will continue until the second closing.
During calendar 2013, WBLS and WLIB reported approximately $31.9 million of net revenues and approximately $16.5 million of station operating expenses, excluding depreciation and amortization, resulting in approximately $15.4 million of station operating income. In addition, Emmis expects to realize approximately $3 million of annual expense savings by combining these stations with HOT 97 in New York. Pro forma for these expected cost savings, the purchase price of $131 million represents a buyer's multiple of 7.1x the stations' calendar 2013 station operating income.
The WBLS/WLIB operations and studios have been co-located with HOT 97 since 2012, and more than 40% of their employees are Emmis alumni.
Deon Levingston, CEO of YMF Media and General Manager of WBLS/WLIB, will become GM of Emmis' New York cluster when the LMA commences. Levingston previously worked for Emmis in various management roles.