SF Bay Area Station Launches CRAZY Stunt #Nelly1057 Nelly's "Hot in Herre"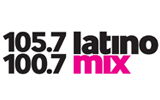 UPDATE
: The stunt ended at 5:00 p.m. on Monday, March 17th. The new station Hot 105.7 debuted with popular morning host Chuy Gomez, who had a 20+ year run on 106.7 KMEL. Gomez returns to the Bay Area airwaves after being let go by KMEL last August.
---
Latino Mix 105.7 based out of San Francisco has been playing Nelly's Hot in Herre uninterrupted since 3 p.m. local time on Friday.
You can escucha en vivo (listen live) to the stream here
.
How long can you listen?
Well apparently social media is listening...and so are we. It's hypnotic.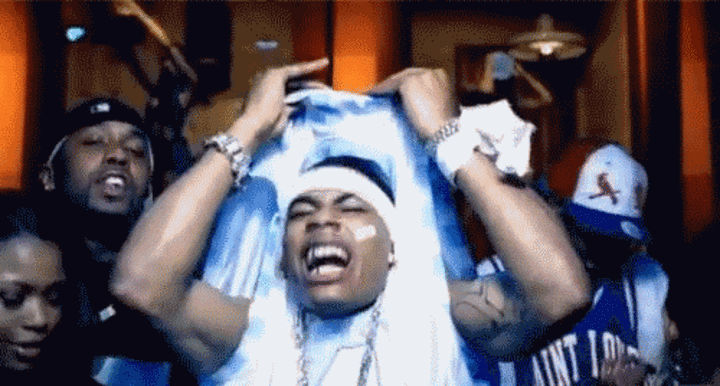 The continuous loop has being playing in front of a format flip to hip hop that will be known as Hot 105.7.
The station owned by Univision Communications is getting more than its fair share of publicity from this stunt. The endless loop of "Hot in Herre" has caught fire on social media with the hashtag #Nelly1057 and started
trending Friday night on Twitter
and by early Saturday morning the topic was at the top of Reddit. Which means their stunting has proven to be outrageously (or should we say "good gracious" and "bodacious"-ly) successful by reaching outside the Bay Area and in unintended markets throughout the United States. See Tweets below.
The track is expected to play all weekend, only pausing for commercial breaks in Español. Perhaps they should call the station
Nelly 105.7
instead of Hot 105.7...
Apparently @LatinoMix1057 in San Fran has been playing Nelly's "Hot in Herre" on a loop for the past 14 hrs. Not gonna lie, we're listening.
— On the Media (@onthemedia) March 15, 2014
Is it any surprise that Hot in Herre is playing on loop in the Bay Area at the end of @StephenCurry30's birthday? #Nelly1057 #HesOnFire
— FOX Sports Live (@FOXSportsLive) March 15, 2014
Was only able to listen to #Nelly1057 4x till it got annoying.
— kat (@KFT512) March 16, 2014
Whoever is engineering #Nelly1057 is an American hero. At the top of the hour, has to play a station ID before putting Nelly back on loop.
— Brandon Liebhaber (@B_Liebhaber) March 16, 2014
See more at Twitter