Are you listening? 'Black People Are Cowards'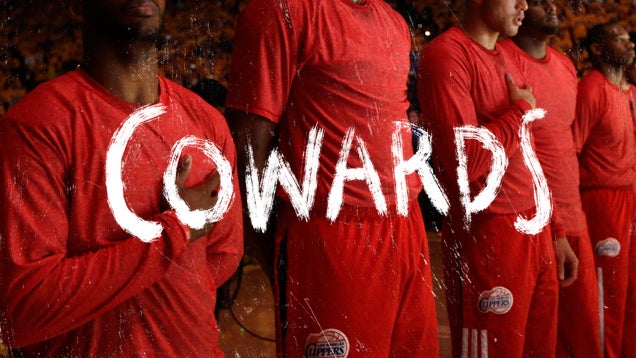 'Black People Are Cowards'
by NYC based rapper
Homeboy Sandman
from the website
Gawker
.
The players for the Los Angeles Clippers made a symbolic but albeit hollow protest prior to an NBA playoff game on Sunday regarding
taped recorded racist comments made by their owner Donald Sterling
. The players took off their warm-up tops at half court to reveal that their warm-up shirts were being worn inside out as not to show the Clippers script imprinted on the front. Homeboy Sandman thought the gesture was weak at best and states ...
"In all the history I've ever studied, in all the fiction I've ever read, I am hard pressed to find an example of cowardice to rival the modern day black American, and nobody wants to be surrounded by cowards right?"
Here's more of the excerpt from the post below:
-"We're going to have to step it up.
If you're down to step it up, let's step it up. Let's boycott. Boycott was the foundation of the Civil Rights movement. Do you believe that a cable network exists solely to manipulate the perception of black people? Stop watching it. Don't put up a post one day praising the episode of Boondocks that never aired and then spend the next day tweeting the entire BET awards. That doesn't make any sense.
Let's step it up. If every NBA player who wanted to stand up against racism vowed not to play until the Clippers' owner resigned, it would be announced that he resigned before you were finished reading this. If he didn't want to, someone would make him. If we boycotted every night spot that spins music about how much we love killing each other and taking and selling drugs, every single one of them would have new DJs by next week (don't even get me started on these new DJs. The new drug dealers. Admitting that they know what they're giving people is bad for them but caring more about getting paid). I went to DJ Spinna's Michael Jackson/Prince party at SRBs last night and there was more dancing and mirth and free love in that place than every hip hop party in NYC in the last 10 years put together. So when people tell you that we need ratchet nonsense to dance, they're gaming you. Don't be so gullible. Don't act like black people only found out how to have fun when we lost our connection to our own human decency.
Let's step it up and not buy magazines pushing music designed to glamorize a lifestyle certain to land our youth in prison."
...
Click here to read the entire post from
Gawker.com
So the LA Clippers have chosen to protest Donald Sterling in the tradition of civil rights activists such as Kriss Kross?
— Wyatt Cenac (@wyattcenac) April 27, 2014
The Hot 97 Morning Show weigh in on the post by Homeboy Sandman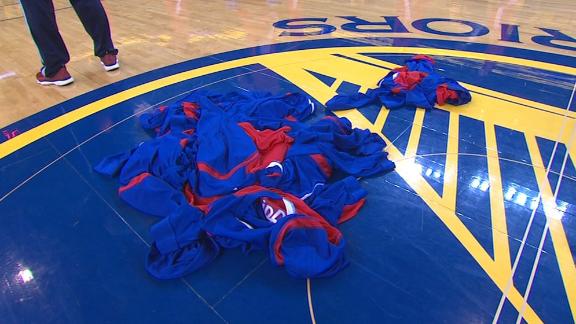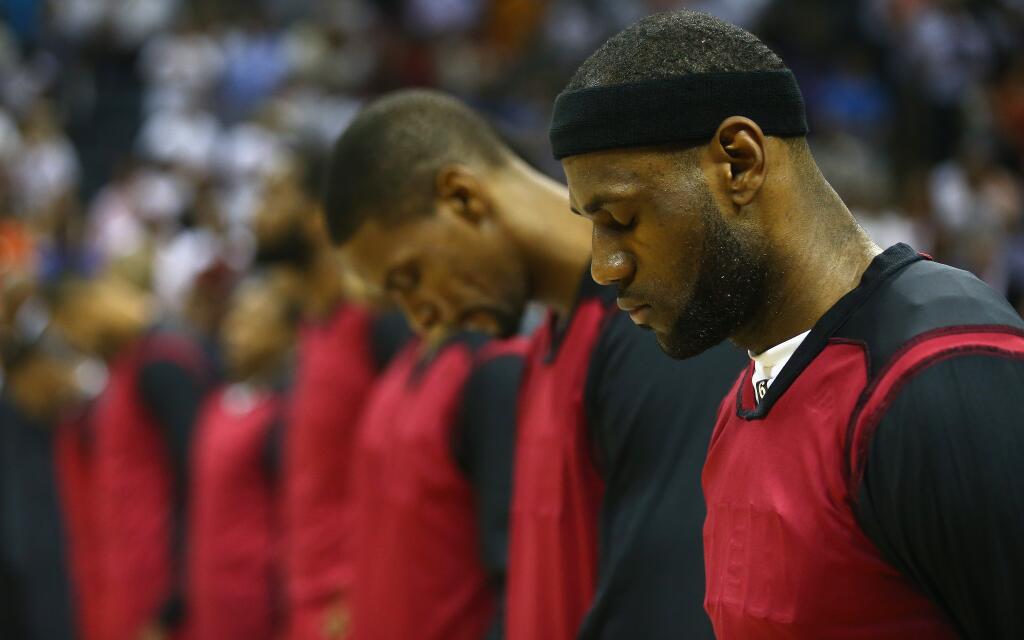 The Miami Heat decided to join the Clippers in this form of protest before their game with Charlotte tonight.