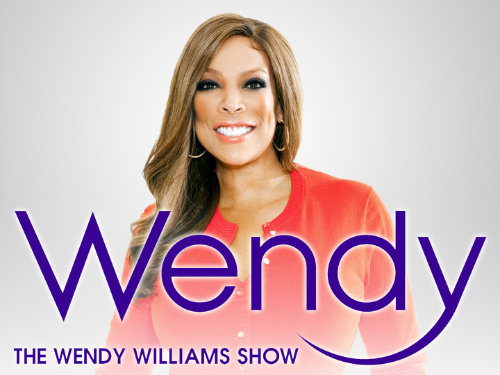 She will also produce the new Aaliyah Lifetime Bio Film
Wendy Williams talks about life at age 50. The 2009 Radio Hall of Famer says life for her sucked until age 21 when, in her words, the radio career took off. Since then life has gotten better each year. Landing in the number one media market of New York, not too far from her Ocean Township, New Jersey hometown was a major accomplishment for Wendy Williams. She was hired by
98.7 Kiss FM
in 1989. She became a power house and a controversial figure in the industry when she held down afternoons on
Hot 97
until 1998. She journeyed to Philly's
Power 99
for a brief stint and then landed back in New York City in 2001 at
107.5 WBLS
for 'The Wendy Williams Experience,' a show that eventually became a nationally syndicated radio show and helped developed her brand. The work she put into the WBLS show became the framework for the TV talk show she hosts today.
She writes...
"I recently had lunch with a girlfriend who happened to also be 50, like me, and we drove the waiter ­crazy with questions relating to the menu. I'm watching my cholesterol, so the shrimp and soft-shell crabs were out. She has one temporary front tooth and two temporary crowns in the back, so biting into a big fat sandwich or gnawing on a porterhouse was out. We both settled for the chicken Caesar salad, dressing on the side. I chuckled to myself and said, "Welcome to 50!"
Turning 50 is a good thing. Really good. I feel great about life. My mind is sharp, my tummy is tight, ... and my career is on fire."
Read more on
Wendy Williams in her own words in the New York Daily News
I'm excited to exec produce the Aaliyah @lifetimetv movie w/ @DebraMChase. Prod starts later this month and @AlexShipppp will play Aaliyah.
— Wendy Williams (@WendyWilliams) July 18, 2014
Read more
Wendy Williams Announces Executive-Producer Role on Aaliyah Biopic
Read more -
Wendy Williams Inducted in Radio Hall Of Fame