Breaking Up with Lauryn Hill
Lauryn Hill was part of the two most prolific and commercially successful albums in the history of music. But for some this has been a case that can be described as a two-night stand-- an unfulfilled love affair. Two lovers never on the same page. Her fans over the years have been asking for the Ms. Hill they've come to love through her albums. Lauryn has continually been in a different space artistically. Time and time again they've walked away disillusioned and disappointed after many concert appearances.
"Don't you understand Lauryn?"
they say...
"We love you. We support you. Please, just give us what we want."
The live concert version of Lauryn Hill, according to one writer, has never been the album studio version of Lauryn Hill he hoped to see.
---
By Stefan Schumacher
"
It's Finally Time to Stop Caring About Lauryn Hill
"
I used to love her.
I don't anymore.
I'll never forget
the first time
I heard
The Miseducation of Lauryn Hill.
It was in a record store, back when they had stations set up for you to listen to new albums on headphones. As soon as the first song "Lost Ones" kicked off—a devastating dis record aimed at former boyfriend and Fugees band member Wyclef Jean—I was hooked.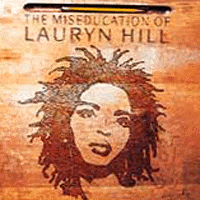 It's followed up by one of the most potent songs about tortured love, "Ex Factor," and an incredible tear-jerking ode to motherhood, "To Zion." I listened to about half the album before buying the CD.
My introduction to this masterpiece is not just an illustration of the power of the music, but how long ago it was released. There are no more record stores, and these days we rarely come into contact with new CDs. The idea of going to a store to discover music seems downright prehistoric.
That's why, when I went to buy tickets to Lauryn's recent appearance in Chicago, I was stunned to see tickets were $88 a pop. Not because I'm protesting outrageous prices, I don't have a problem paying triple digits for someone I really want to see.
I wanted to see Ms. Hill, but something just didn't sit right with me about paying that much for an artist who hasn't produced anything of relevance in almost two decades. Not to mention her reputation for being an inconsistent and unreliable performer—canceling shows, coming on stage hours late, passing out.
It occurred to me that, as great as
Miseducation
and The Fugees'
The Score
are, they're part of a distant past. Lauryn Hill
was
a great artist. She's not anymore and it's time we stop holding her in that regard, waiting for her to pay off on a promise that's long since expired.
And wouldn't you know it, it was reported that she did show up late and promptly threw a fan out for heckling her about being tardy.
Click here
Continue reading this post
...
Also check out
Rapper Talib Kweli's
response to the above article:
In Defense Of Ms. Hill
He says, "It's finally time to stop letting folks from outside of our community tell us how to feel about Lauryn Hill"
Where do you stand when it comes to Lauryn Hill?