Chuck D teams up with Mavis Staples for "Give WE the Pride"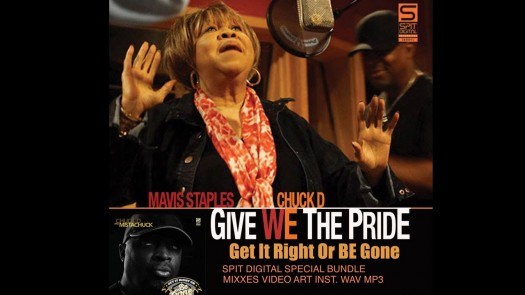 Chuck D has teamed up with legendary soul singer Mavis Staples on a song that direct attacks today's rap music and its lyrical content that does anything but instills pride in the black community. The song called "Give WE the Pride" is a track from Chuck D's recently released album
The Black In Man
.
Chuck D earlier this year, justifiably so, attacked Hot 97's Summer Jam Concert and urban radio in general for the deterioration of the hip hop culture. When referring to urban radio he said
"get it right or be gone." At the time of his criticism, Chuck D vowed to change urban radio within a year.
People of course may want to dismiss Chuck D, at 50+ years of age, as a rapper who has passed his time--however when we consider that many rappers in the game are near or over 40, Chuck D's message within this particular song rings true. When it comes to today's hip hop and it's destructive lyrics, rappers that are not that much younger than Chuck are benefiting from the messages and images that are infiltrating young minds. Surely one thing that is missing from the music is pride.