Jim Jackson, Chris Broussard, and Rob Parker on the NEW Weekend Lineup at Fox Sports Radio
Fox Sports Radio will debut its new spring/summer weekend lineup on March 24, with shows featuring former players including Jim Jackson
(pictured above)
, sports personalities and analysts set to provide around-the-clock coverage, game-day previews, analysis and interviews throughout the warm weather months.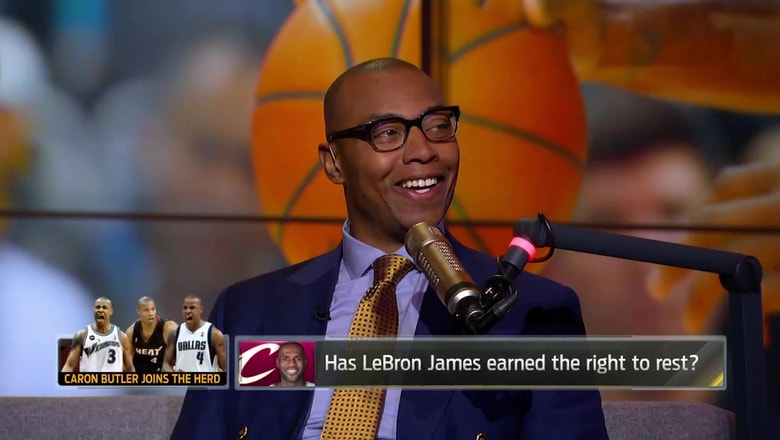 Two-time NBA All-Star
Caron Butler
(above)
joins FSR and will be partnered with NBA sports writer Chris Mannix for a Sunday 12-3pm program. From 3-6pm it will be FSR personality Mark Willard, who will team up with 14-year NBA veteran and Fox Sports "Big3" analyst
Jim Jackson
to break down the weekend in sports. Two polar-opposite sports personalities have been paired for
"The Odd Couple with Chris Broussard & Rob Parker,"
which will air on the network Sunday nights from 6-9pm.
Here's a look back at the "In the Zone" Podcast with Chris Broussard and Rob Parker
Willard will also be heard on Saturdays from 4-8pm, working alongside his afternoon partner on iHeartMedia sports "Xtra 1360 Fox Sports" KLSD San Diego – six-year NFL guard Rich Ohrnberger. Fox Sports college sports insider Aaron Torres joins the network to co-host Saturday late nights (11pm-1am) with FSR's Arnie Spanier.
"After five consecutive months of all-time record listenership to Fox Sports Radio, what better time than now to strengthen our core and get even better," Premiere Networks VP of sports programming Scott Shapiro said. "We are fortunate to have an incredible array of dynamic personalities ready to provide smart, entertaining, and provocative sports talk."
The Fox Sports Radio spring/summer weekend lineup follows:
Saturdays:
2-3am (ET): Straight Outta Vegas with R.J. Bell and Steve Cofield
3-6am (ET): The Jonas Knox Show
6-10am (ET): The Fellas with Anthony Gargano & 3-Time Pro Bowler Lincoln Kennedy
10am-1pm (ET): The Big Lead with Jason McIntyre
1-4pm (ET): Steve Hartman & Super Bowl champion Brady Poppinga
4-8pm (ET): Mark Willard & 6-Year NFL veteran Rich Ohrnberger
8-11pm (ET): Brian Noe & 13-Year NFL veteran and NFC Champion Ephraim Salaam
11pm-1am (ET): Arnie Spanier & Aaron Torres
Sundays:
1-3am (ET): Straight Outta Vegas with R.J. Bell and Steve Cofield
3-6am (ET): The Jonas Knox Show
6-9am (ET): Andy Furman & Brian Noe
9am-12pm (ET): Dan Beyer & Mike Harmon
12-3pm (ET): Chris Mannix & NBA Champion & 2-Time All-Star Caron Butler
3-6pm (ET): Mark Willard & 14-Year NBA veteran Jim Jackson
6-9pm (ET): The Odd Couple with Chris Broussard & Rob Parker
9pm-12am (ET): Jonas Knox & Former Notre Dame QB and First-Round Pick Brady Quinn
12-2am (ET): Arnie Spanier & Chris Plank