Classic Hip-Hop "104.3 Jams" WBMX Chicago Adds Sonic and Diana Steele
Morning Show host Ed Lover is getting some company to fill out the jock schedule at the new 104.3 Jams WBMX in Chicago. Sean "Sonic" Leckie joins Entercom classic hip-hop "104.3 Jams" WBMX Chicago for afternoon drive. Leckie joins the station with over a decade of experience including positions at KZBT, KEGY, and KHTS in San Diego and also WWPW Atlanta.
"Sonic brings a passion for music and drive to succeed to 104.3 Jams," senior VP/market manager Jimmy de Castro said. "We're looking forward to having him take the helm of Chicago's new afternoon drive show."
Veteran broadcaster and voiceover pro
Diana Steele
is joining Entercom classic hip-hop "104.3 Jams" WBMX Chicago as midday personality, 10am-2pm. The native Chi-lander grew up in the suburb of Elk Grove Village and graduated from the University of Illinois.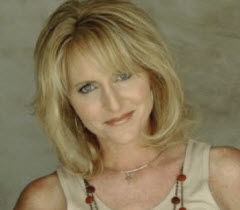 Steele has previously worked for rhythmic/urban stations in Los Angeles and San Francisco, while serving as the announcer for "The Arsenio Hall Show," reports Chicago media writer Robert Feder.
Until a permanent midday host is named later this year, Steele will broadcast for the station from her studio in the Bay Area. "We're thrilled to welcome this legendary voice and mother of two boys and two dogs," said WBMX PD Todd Cavanah.
-Source: InsideRadio