Filmmaker Tony Paris Talks Resurgence of BIG 5 Basketball in Philadelphia
"Resurgence of The Big 5" made its debut recently at the International House Theatre near the campus of the University of Pennsylvania and the "hallowed gym" known as The Palestra where the tradition of the BIG 5 was born. Filmmaker
Tony Paris
of A. Paris Films documents the legendary basketball that is "
BIG 5 Basketball
." The five universities that makeup Philadelphia's Basketball Big Five; Penn Quakers, Temple Owls, LaSalle Explorers, St. Joseph's Hawks, and Villanova Wildcats, have a rich college basketball history that spans more than 50 years. The five NCAA Division I programs, located within a few miles of each other, are uniquely competitive and have featured some of the best teams and players in the history of basketball. The film event was held in association with Coaches vs. Cancer, a national campaign of the American Cancer Society and the National Association of Basketball Coaches.
In recent years, Villanova has emerged as the most nationally recognized college basketball program of the five schools with two national championships (2016 and 2018) over the last three years. However each school can boasts their own national runs towards championship glory. Penn, for example, made a Final Four run in 1979, the same final that featured Magic Johnson and Larry Bird. Coach John Chaney's Temple team and St. Joe's with Jameer Nelson and Delonte West both were at one time ranked as the number one team in the country. As recently as 2013, LaSalle and the famous shot known as the "Southwest Philly Floater" made a Cinderella run to the Sweet 16 during March Madness.
It was a great experience to sit and talk to so many Legends of the BIG 5. Each and every Coach and Player had an exciting story to tell. Tradition, History and talent are what they expressed the most about the BIG 5.
I hope this film will educate the youth today of the history and tradition of the BIG 5, possibly get some of them to stay home and participate in the Philadelphia rivalry and show the rest of the world the Greatness of the Philadelphia BIG 5 Schools. These school's are just as good as the Kentucky, Duke and UCLA programs.
— Tony Paris (@TonyTee123) December 14, 2018
More Questions with Tony Paris
The filmmaker and basketball coach shared some of his thoughts about the BIG 5 and his film "Resurgence of the BIG 5."
What's your history with basketball and the Big 5?
I am originally from New York, But I've been living in the Philadelphia area for over 25 years. I played High School and College basketball, afterwards I Coached High School Basketball for 12 years, College basketball for 5 years and professional basketball for over 15 years. Some of the coaches allow me to bring some of my players to BIG 5 school's to train. I am so grateful for that.
What made you interested in doing a film about the Big 5?
I am a fan of the BIG 5 players and Coaches. Most of the players and Coaches are friends of mine. After studying the tradition and the talent pool, it was a privilege to tel their story. These stories are just as good as the Big East or ACC.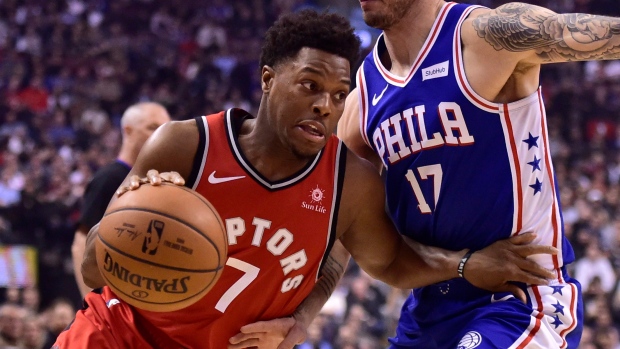 What is your starting 5 players from the Big 5?
My Starting 5 would be Lionel Simmons of LaSalle, Mark Macon of Temple, Tim Perry of Temple, Kyle Lowry of Villanova, and Jameer Nelson of St. Joe's. Honorable mention: Lynn Greer, Alvin Williams, Ken Durrett, Larry Cannon, Howard Porter, Ed Pinckney, Eddie Jones and Kerry Kittles.
What are you top five coaches?
My top 5 Coaches in the BIG 5 would be John Chaney, Jay Wright, Fran Dunphy, Speedy Morris, and Steve Donahue. Honorable mention: Harry Litwack, Jim Lynam, Chuck Daly, Jack Kraft and Tom Gola.
Given the recent success of Villanova, do you see any other schools achieving like Villanova has in the future?
Yes, Temple has the brightest future at achieving success like Villanova.
What other films have you made?
I also Directed/Produced documentaries on Chocolate Thunder (Darryl Dawkins), Wilt Chamberlain, Hank Gathers, The Baker League, Camden High, Jason Thompson and Lewis Lloyd (Black Magic)
What films do you want to do in the future?
With the help of my colleague Blair Floyd, we are looking into Producing a film on
Ray "Chink" Scott
who was the first African American coach to win Coach of the Year in the NBA.
The film will be shown on the
NBC Sports Philadelphia Channel
at a future date in January 2019.