Keith Sweat and The Sweat Hotel Added to Atlanta's R&B Kiss 104.1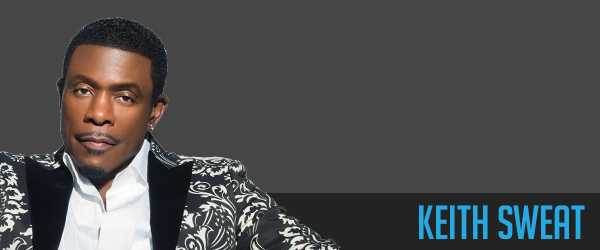 The Show Made in Atlanta is Now Heard in Atlanta


It's being reported that Keith Sweat will broadcast his radio show The Sweat Hotel on Kiss 104.1 (WALR-FM) from 9:00pm to 2:00am starting Monday, October 5th. This will mark the first time the syndicated program from Premiere Networks will be heard in Atlanta. Sweat broadcasts the show from a radio studio in Atlanta which is home to a number of syndicated radio programs.

"Keith Sweat is an R&B legend and KISS 104.1 is excited about him joining our line-up. Keith brings just the right blend of slow jams and sensual sounds that will keep our listeners entertained throughout the night," said Terri Avery, Director of Branding and Programming.

Slow Jamz with long time host Stacey D currently airs from 7:00-midnight. It's unclear at this time if he is exiting from the station or what will be heard on the station between 7-9:00pm.

Stay tune for updates.