Former TV News Host Denise Nakano and Part-Timer Jay Scott Smith Promoted at KYW Newsradio Ahead of Simulcast on 103.9 FM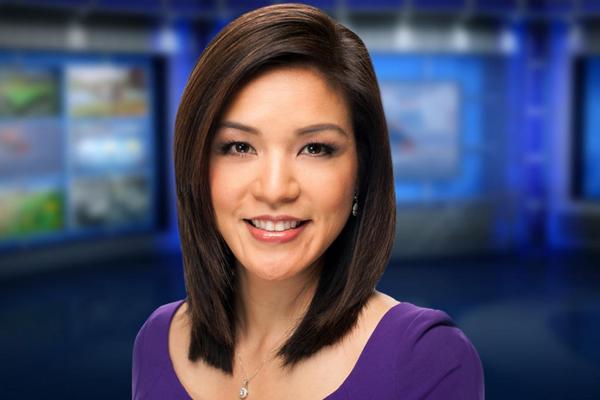 Entercom announces a revamped weekday on-air lineup for KYW Newsradio, Philadelphia's trusted source for news and information. Ahead of its historic simulcast on 103.9 FM on November 23, KYW Newsradio elevates Denise Nakano to midday anchor and Jay Scott Smith to afternoon anchor. Current afternoon anchor Ian Bush will transition to serve as morning co-anchor with Carol MacKenzie. Michelle Durham will continue in her role as afternoon anchor. All changes are effective November 23.

"As KYW Newsradio broadens its reach on crystal-clear 103.9 FM, we are happy to expand the roles of these outstanding journalists," said David Yadgaroff, Senior Vice President and Market Manager, Entercom Philadelphia. "Ian, Jay, and Denise bring invaluable experience and insight that will help Philadelphia's most-trusted news team serve our region at this critical time and beyond."

---
UPDATED 11/23/20:
KYW Newsradio makes the transition to FM Radio at midnight.


---

"Great things are happening at KYW Newsradio including the expansion to FM and I'm thrilled to be a part of this growing, diverse news team," said Nakano.
Denise Nakano joined KYW Newsradio as a fill-in anchor in the summer of 2020 after 17 years as an anchor and reporter for NBC10 in Philadelphia, following stints in Seattle, Syracuse, and California. She is an Edward R. Murrow and multi-Emmy Award-winning journalist, as well as an active member of and previous National Board Representative of the Asian American Journalists Association.
"I am grateful for this opportunity and I'm looking forward to being a part of this new era at KYW Newsradio," said Smith. "I've dedicated the last 16 years of my life to helping tell people's stories — including the last five in Philadelphia — and I'm happy to be a part of a newsroom that looks and feels like the city of Philadelphia."
Jay Scott Smith is an award-winning multimedia journalist who joined KYW Newsradio as a part-time anchor in 2019 after stints at media outlets in Philadelphia, New Jersey, and Detroit. He is a winner of two Best Sports Feature awards and a Best Newscast honor from the Associated Press, and is a past Vice President of Broadcast for the Philadelphia Association of Black Journalists.
"Waking up Philadelphia and the suburbs is an honor and a responsibility I don't take lightly," said Bush. "I'm excited to work with Carol [MacKenzie, morning co-anchor] and the team to tell our listeners what they need to know so they can get a head start on their day."
Bush joined KYW Newsradio in 2002 and has served as the station's afternoon anchor since 2019. He has also served as a reporter, news editor, and technology editor, and is the recipient of three Edward R. Murrow awards for his coverage of Villanova's national championship in 2016. Bush will succeed longtime morning co-anchor Brandon Brooks, who is retiring.