KYW Newsradio in Philadelphia To Be Heard on 103.9 FM In Major Station Swap with Radio One
Entercom, also known as Radio.COM Will Get WPHI in Philadelphia, Sports Radio The Team WTEM 980 AM & 95.9 FM in Washington, D.C., and St. Louis' "Hot 104.1" WHHL and "95.5 The Lou."

Radio One Will Acquire Four Stations in Charlotte- 50,000 Watt Clear Signal AM Station News/Talk 1110 WBT, 99.3 WBT-FM, Sports Radio 610/102.5 (WFNZ) and "107.9 The Link" WLNK.
---
For the first time in its 55-year history as Philadelphia's 24/7 source for trustworthy local news, KYW Newsradio will be heard across the region on crystal-clear FM. The station will begin broadcasting
on 103.9 FM on Nov. 23
in addition to its longtime home on 1060 AM.
Entercom, KYW Newsradio's Philadelphia-based parent company, will acquire WPHI-FM from Maryland-based Urban One as part of a transaction involving stations in multiple markets, Entercom announced Thursday.
"This is one of the most historic opportunities in the history of Philadelphia media," said Alex Silverman, KYW Newsradio's brand manager. "At this critical time, with all eyes on Pennsylvania, we're excited to bring credible, local journalism to an even wider audience."
"This station is the heartbeat of the community and we're really excited about serving more listeners while providing additional access on top of 1060 AM, RADIO.COM and smart speakers," said David Yadgaroff, Entercom Philadelphia's senior vice president and market manager.
The addition of 103.9 FM adds another platform to KYW Newsradio's growing portfolio. The station will continue to be available on 1060 AM, on KYWNewsradio.com, on the RADIO.COM app, and by asking Alexa, Google, or Siri to "play KYW Newsradio."
Here's is the announcement on KYW beginning at the 1:30 mark.
103.9 FM will expand KYW Newsradio's over-the-air reach into parts of Bucks and Burlington counties, where the AM signal has been historically poor, Silverman said, adding that interference from wireless technology has created issues in other parts of the area as well.

"We've heard the feedback — and the static," Silverman said. "We're thrilled to be able to fix it for you in key parts of the area, including Center City."


---
The station swap between Entercom and Radio One will see the end of the Hip Hop format on WPHI. This was the first station Radio One purchase in the Philadelphia market in 1997. The station's format has been non-competitive in the ratings for reporting stations. Of all the FM stations in Philly, it has ranked last. iHeartRadio's Power 99 WUSL will now be the only exclusive Hip Hop station in Philadelphia. They should see a bump in their ratings heading into December.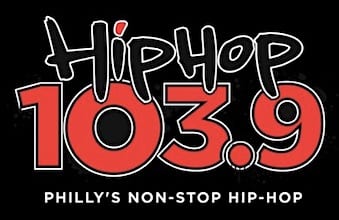 WPHI was originally known as "Philly 103.9" then became "103.9 The Beat." Radio One eventually moved the format to 100.3 with the purchase of that frequency. Since that time 103.9 has gone through a number of format changes as a Gospel Inspiration station (Praise 103.9) and Classic Hip Hop station Boom 103.9. Radio One still owns two R&B stations in Philly 100.3 RNB (WRNB) and Classix 107.9 (WPPZ).
---
UPDATED 11/17/20:
Radio One Philadelphia moved the 103.9 format and air staff over to sister station WRNB as 100.3 FM Philly's R&B and Hip Hop.
Read More
.
will lose the Philadelphia market as an affiliate
. However Entercom will continue to air The Morning Hustle, The Rickey Smiley Morning Show, and "Love and R&B with Al B. Sure" in the St. Louis market for the time being on Hot 104.1 and Adult R&B station "The Lou." However "The Lou" will move to 96.3 FM. It's not known what Entercom will air on 95.5.
But overall Entercom getting the traditionally top-rated KYW newsradio on to FM radio is the major get out of this transaction with Radio One. It's something that has been in the works for years but has never materialized until now. Also Entercom adds The Team 980/95.5 FM to a roster of strong sports stations in the Northeast. Top rated WFAN 660/101.9 FM in New York and 94.1 FM WIP in Philadelphia. Those stations air MLB's Yankees and Phillies; the NFL's Giants and Eagles; and WTEM airs the Washington Football Team games.
Radio One already owns three stations in Charlotte, 92.7 The Block, Praise 100.9, and 105.3 RNB. They will not make any format changes with the four stations they have brought into their Charlotte cluster from Entercom.