Tampa's 95.7 The Beat Shifts Format Adds The Breakfast Club; Drops The Keith Sweat Hotel and Adult R&B Music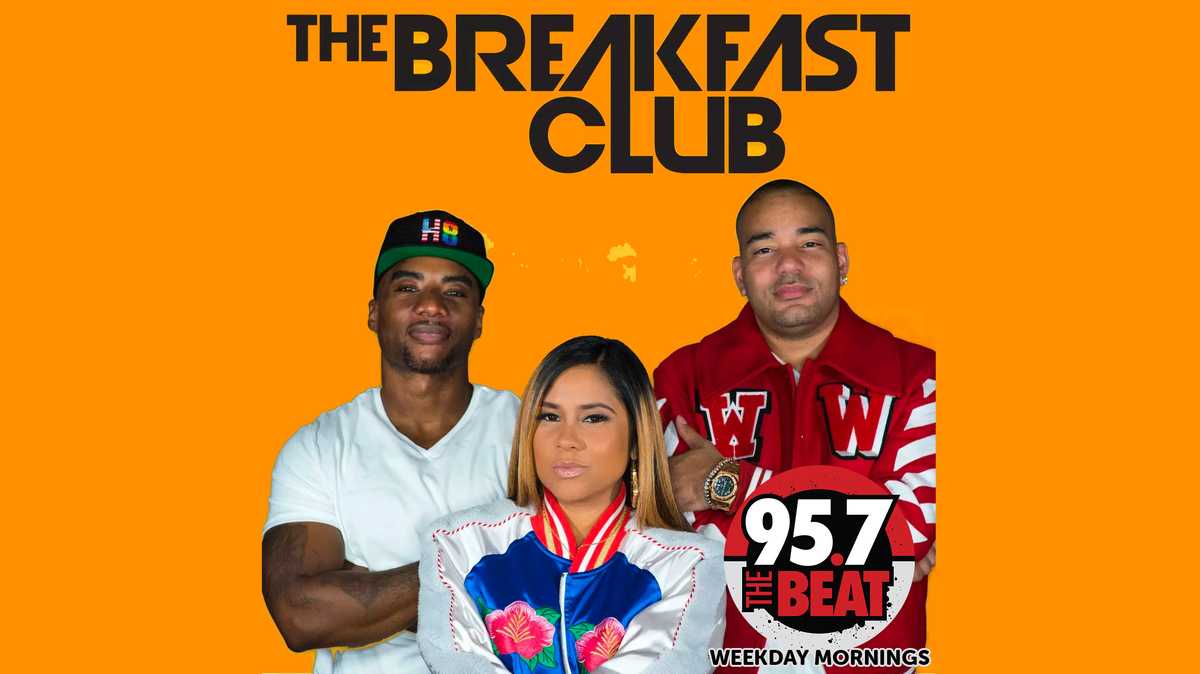 95.7 The Beat – Tampa Bay's #1 for Hip Hop, R&B – announced today the addition of "The Breakfast Club," the most-listened-to Hip Hop morning show in America, to its weekday morning lineup. Effective Monday, May 17, the top-rated program featuring Radio Hall of Famers Charlamagne Tha God, Angela Yee and DJ Envy will air weekdays from 6 a.m. to 10 a.m. ET.
"The Breakfast Club" is a four-and-a-half-hour morning show featuring DJ Envy, Angela Yee and Charlamagne Tha God's unrivaled interviews with celebrities and recording artists. From megastars like Kevin Hart, 2 Chainz, Justin Timberlake and Jennifer Lopez, to icons such as Jay-Z, Kanye West, and Nicki Minaj, every guest visiting "The Breakfast Club" is grilled with their signature blend of honesty, wit and humor. The results are the best interviews to be found on radio and digital. The trio also hosts "Weekends with The Breakfast Club," a three-hour weekly program featuring a countdown of the top 20 hits of the week. Please visit PremiereNetworks.com for more information.
"95.7 The Beat has been Tampa Bay's premier Hip Hop and R&B station for 18 years," said Chris Soechtig, Market President of iHeartMedia Tampa Bay. "We could not be more excited to turn the page on a new chapter with a fresh sound and the hottest morning show in the country. 'The Breakfast Club' is the perfect lead-in to our local programming hosted by, Queen B and led by Program Director Mychal Maguire."