Joy Taylor Headlines New Weekend Shows on FOX Sports Radio
FOX Sports Radio (FSR), a division of Premiere Sports Network, today announced its weekend lineup for the 2021 football season. FSR's new weekend roster features a diverse ensemble of sports entertainment personalities, former players and analysts dedicated to providing around-the-clock coverage, including live game-day reaction, analysis, and interviews.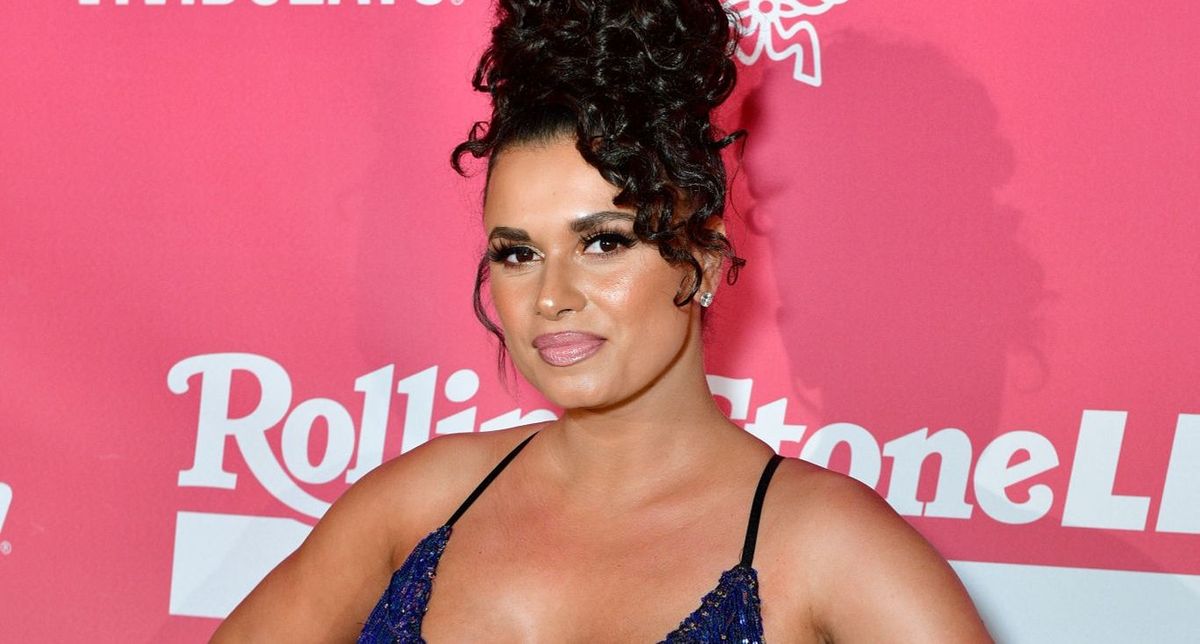 Joy Taylor
, co-host of the popular FOX Sports Radio/FS1 weekday program The Herd with Colin Cowherd, returns to FSR weekends on September 11 as host of The Joy Taylor Show. Airing from 2 – 4 p.m. ET each Saturday, Taylor's distinctive opinions on the sports world will be on full display, in addition to conversations with insiders, players and experts.
Love you sis! And thanks for joining me Saturday 😉 https://t.co/RubeQ5oFTc

— Joy Taylor (@JoyTaylorTalks) September 9, 2021
On Sunday, September 12, a sports-focused version of the popular, long-running podcast/radio show Covino & Rich launches in the 8 – 11 p.m. ET timeslot. The duo will break down the weekend in football in their unique style.
A simulcast of FOX Sports' Big Noon Kickoff also joins FSR's Saturday lineup from 10 a.m. – 12 p.m. ET. The program features college football legends Brady Quinn, Reggie Bush, Matt Leinart and Bob Stoops, along with host Rob Stone.
Additionally, the FOX NFL Sunday and FOX NFL Kickoff simulcasts return home to FSR. Broadcasting live from 12 – 1 p.m. ET, FOX NFL Sunday is co-hosted by Terry Bradshaw and Curt Menefee with analysis from Howie Long, Jimmy Johnson and Michael Strahan, with reports from NFL insider Jay Glazer. Broadcasting Sundays at 11 a.m. ET, FOX NFL Kickoff is an hour-long program hosted by Charissa Thompson with analysts and contributors including Michael Vick, Dave Wannstedt, Charles Woodson and Peter Schrager.
Plus, Up On Game with LaVar Arrington, TJ Houshmandzadeh and Plaxico Burress returns for its first full football season in a new timeslot. Now airing from 12 – 2 p.m. ET on Saturdays, the program serves as a lead-in to The Joy Taylor Show. Each weekend, the trio of former professional football players takes on the latest hard-hitting sports topics, in addition to welcoming guests from the world of sports and entertainment.
With the addition of Big Noon Kickoff and return of FOX NFL Sunday and FOX NFL Kickoff, FSR's weekend lineup features a total of 16 former NFL players every weekend, including: LaVar Arrington, TJ Houshmandzadeh, Plaxico Burress, Geoff Schwartz, Ephraim Salaam, Bucky Brooks, Rich Ohrnberger, George Wrighster, Terry Bradshaw, Howie Long, Michael Strahan, Michael Vick, Charles Woodson, Brady Quinn, Matt Leinart and Reggie Bush.
"We're thrilled to add Joy and Covino & Rich to what's already the best live weekend sports roster in the game," said Scott Shapiro, FOX Sports Radio Vice President of Sports Programming. "No matter what happens on the football field or beyond, FOX Sports Radio features instant reaction 24/7 with the most engaging and credible hosts in the space."