Greg "The Hitman" Williams Removed From The Morning Show at Power 93.5 Amid Sexual Harassment Allegations Made by Fired Afternoon Host Johnny "DJ Koolout" Starks


Longtime Power 93.5 (KDGS-FM Wichita, Kansas) morning host and program director Greg "The Hitman" Williams is off the air while the station owner, Audacy, Inc., look into claims he sexually harassed former afternoon host Johnny "DJ Koolout" Starks.
Johnny "DJ Koolout" Starks said Williams sexually harassed him in a station bathroom earlier this month. Starks said one day later he was let go by the station, saying a manager told him he wasn't "a good fit."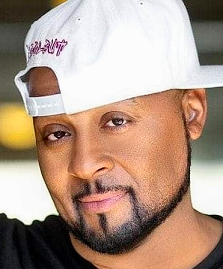 An Audacy spokesperson told a local TV station, "We've recently become aware of certain allegations made by a former employee against Greg Williams. We take these issues seriously and will investigate them fully. While we investigate, we will have no further comment."
Greg Williams said on Facebook, "The allegations being spread on social media by a former employee can never be proven because they are not true. I will share more at the appropriate time in the appropriate way."
Johnny Starks provided a detailed account of the alleged assault in the interview with KSN-TV below and on his Facebook page.
Starks said he was "suddenly terminated from my position at Audacy on July 7, 2022," and then recounts what happened the evening before, writing that as he was washing his hands in the bathroom "out of the blue, the door quickly and forcefully opened." Starks said Williams entered the bathroom and "appeared to have a very out-of-ordinary smile."



Starks continued, "As I attempted to leave the restroom, Greg 'The Hitman' Williams put his hand on my chest, pushed me back into the bathroom, and stood between me and the door, preventing me from exiting… He was so close to me that I could smell and feel his breath on my face, and I was fearful that he was about to try and kiss me. With his hand on my upper chest, moving gently, he began to unbuckle his pants with his other hand. I could hear the sound of pants being undone. I can see Greg's arm working on getting his pants open, and I don't want to look down because I am in total disbelief about what is happening. He is smirking at me strangely the whole time."