The Amazing Success at Kiss 104.1 and WHUR of The Frank Ski Show with Nina Brown Leads to Syndicated Deal
About 10 years ago Frank Ski had the number one morning show "Frank and Wanda In The Morning" on V-103 WVEE-FM in Atlanta. Frank was seeking a syndicated deal with the station owners CBS Radio. His producer behind the scenes at the time was Nina Brown. CBS Radio didn't do syndication. They were not for it. The proverbial door slammed in your face happened to Frank Ski. He left in an effort to get syndicated nationally. Nothing materialized.

Long story short, Frank Ski found himself doing afternoons at Howard University's 96.3 WHUR in Washington, D.C. as the winner of the Next Big Voice contest. His participation was something he said he did as a favor to station management. But he won! He commuted to D.C. every week as his home and family were still in Atlanta. He lived in one of the dorms on campus.

Eventually he made his way back to V-103 by 2015 as a part time host and then he became the host of the morning show replacing Ryan Cameron, who had replaced him in 2012. Acting on faith, he left the station once again in 2020. He said it was time. V-103 primary audience was 18-34.

2012


2013



Frank having been given a vision and belief in a higher power, built his own studio in his home prior to the pandemic. When the shut down occurred he was prepared. What has happened since then... he returned to WHUR to do afternoons (see video at the top of this page) and about six months after that, once his non-compete was over with V-103, he signed on to do mornings at Kiss 104.1 in Atlanta with his one time producer Nina Brown. It was Ryan Cameron who suggested that he make Nina his on-air partner as Frank was looking for a co-host at WHUR. She was not an on-air personality, but has developed into one of the most engaging personalities in radio.


Such an amazing story. Now comes the national syndication deal Frank Ski always wanted. The show will kick off on October 3rd.


We also have to mention DJ Herb. We first heard him on V-103 in Atlanta many years ago. The station always used a plethora of mix DJ's back then, but Herb always stood out from the rest. He is truly the Best 5 o'clock traffic jam mixer in the country. Frank Ski brought him to WHUR in 2013. He's been on the station ever since even after Frank Ski left WHUR back in 2015. The secret is out. Hopefully he is a part of the new syndicated show as well. Shout out to DJ Herb @djherbatl.
---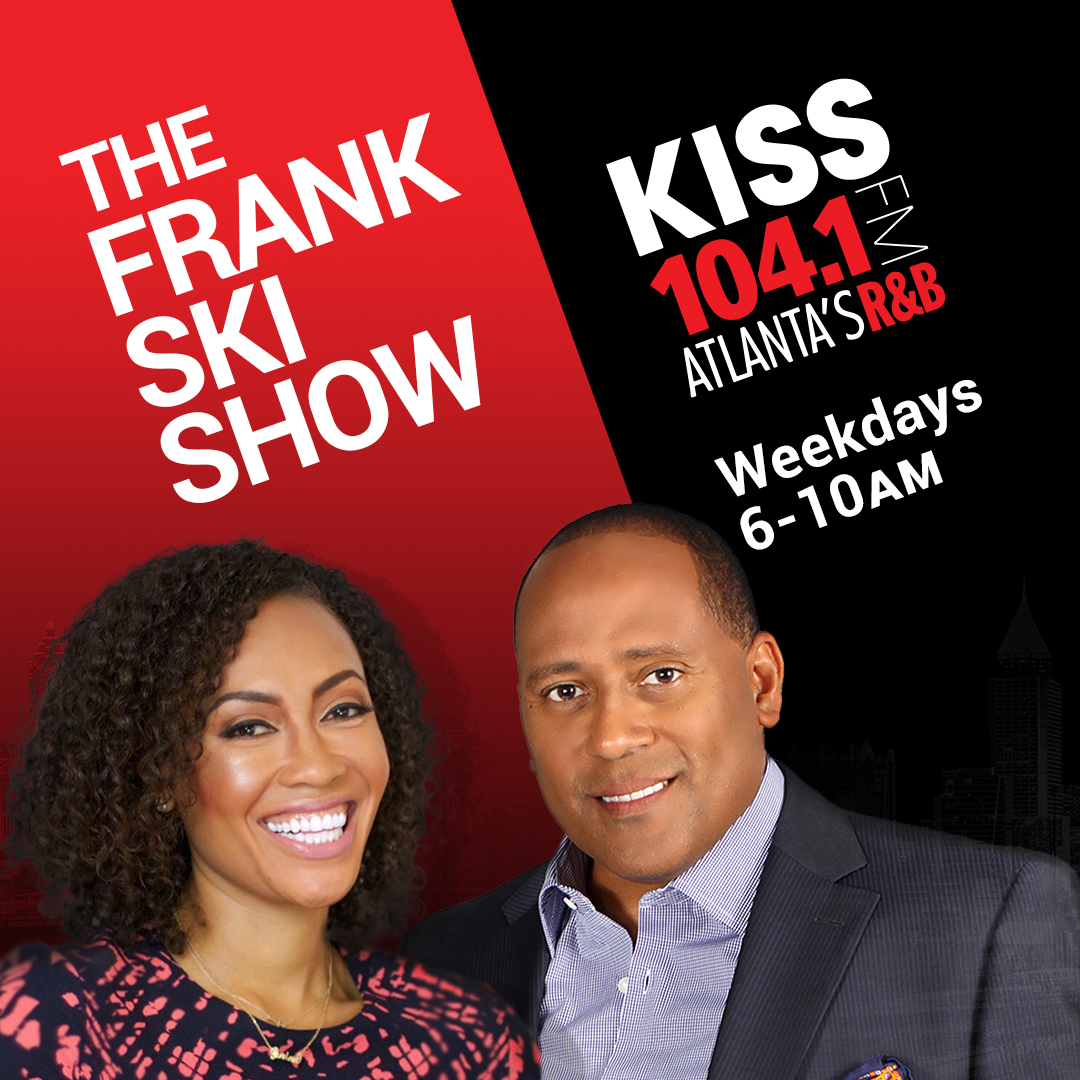 WHUR 96.3 Afternoon Drive Personality and WALR Atlanta Morning Personality Frank Ski has extended his agreement for another two years in DC amidst some of the biggest ratings in the station's history.
Sean Plater, the GM of WHUR and WHUT says, "It's a true gift to know when to be funny, informative, and then when to get serious for the issues that matter most to our community. Frank Ski along with Nina Brown have done an outstanding job of connecting with listeners across the DMV on all levels, so we are ecstatic to have them on WHUR for years to come."
Frank Ski says, "It is important for me to be on a radio station directly related to the #1 HBCU in the country as we continue our commitment of service and entertainment to the DMV."
WHUR Program Director Al Payne says, "I have never experienced ratings like this in a tough market like DC. Before Frank Ski, we were hovering at position #13 under a 4 share. And now, we're sitting in double digits and #1 Women 25-54, almost 2 full share points ahead of the next ranked station, and #2 Adults 25-54. I remain amazed at the impact he has had in this market. When you mention Frank Ski and Nina Brown out in the community, you'll see a passionate look on people's faces showcasing how the show has become an integral part of their daily lives. It's obvious this show has the goods to successfully resonate across the country into syndication."
Gary Bernstein, President of syndicator Oceanic Tradewinds says, "We are putting together the final pieces of Frank's move into national syndication and the historic stories of both WHUR and WALR are proof positive on his likely impact." Interested stations for an October 3 syndication launch should contact Gary Bernstein.