Tracy Bethea Appointed Program Director at 1070 WDIA Succeeding the Late Bobby O'Jay


Tracy Bethea has been appointed PD of iHeartMedia's legendary urban AC 1070 WDIA Memphis, the first Black-formatted radio station in the country. She fills the void left by the late of "The King of Memphis Radio," PD/morning host Bobby O'Jay who passed away in May 2022.


Bethea, who will be the station's first female PD, started her industry career at WDIA as a teenager. She currently serves as Mid-South Region Brand Coordinator of Gospel for iHeartMedia and is PD/afternoon host on inspirational gospel sister station "Hallelujah 95.7" WHAL.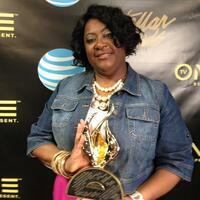 "It's a full circle moment for me to be able to at 19 walk into WDIA as an intern and then work for WDIA and then have now the opportunity to sit at the helm," Bethea said during an on-air announcement on Wednesday, Jan. 11, WREG-TV reports. "To be able to say that I had the privilege and the honor to stand on [Bobby O'Jay's] shoulder and to see him and work and to pass it on is truly an honor and I'm forever so grateful and that's why I'm sitting here today."