Ramona DeBreaux Exits V-103 WVEE as Midday Host

Midday host Ramona De Breaux has exited "V-103" WVEE Atlanta, has exited. De Breaux has been a part of the station since 2007 working her way up from part-time weekend on-air personality to middays.

DeBreaux posted the following on Instagram:
"The time has come that when to continue on my journey I must change course. For that reason I have decided that it's time for me to leave V-103. As many of you know it's been my home for many years and I've been blessed to spend a great deal of time with the people of Atlanta who have become my family. While I'm not a native I've been here since my teen years and Atlanta has become my home like it has for so many of us.


I'll continue to do my part to uplift this city in all that I do along my journey which brings me to the next pursuit I feel I've been called to do. I recently was the Writer and a Producer of a cooking show " Twisted Dish" which debuts on Aspire TV on February 26th. I've also written and will be going into production soon on a film called "He Who Findeth" which is a Cinderella type love story depicted in modern day Atlanta."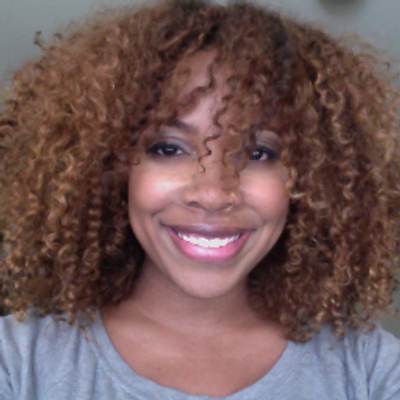 DeBreaux was named midday host following the exit of now ESPN SportsCenter anchor
Elle Duncan
in 2011. Despite doing well in the ratings, DeBreaux was replaced by
Egypt Sherrod
, (the former radio host in Philadelphia, Baltimore, and New York's Power 105.1 and now real estate TV host on HGTV) in 2012. DeBreaux returned to weekend duties, until she was named midday host once again in 2014. This is where she's been since her post today on Instagram. She's hosted quite a few sponsored cooking segments for V-103, so her move to TV is a no brainer.


Ramona Debreaux was recently presented with the opportunity to create content for the InfluencerTV, Good Life TV Networks, and more. After creating 9 original shows, DeBreaux was tapped to write and produce even more productions coming to television and well known streaming platforms.

DeBreaux, as stated, announced her first screenplay "He Who Findeth." Production will start in Q1 of 2023. Her film, produced by GOMedia Productions is a romantic comedy that takes place in Atlanta. "It is special in that it shows GOD's love for women of color who oftentimes are never afforded a happy ending without a storyline of intense struggle". It is also special because it pays homage to legacy African American families in the cradle of the civil rights movement where we come from all over the world to convene and execute our dreams.